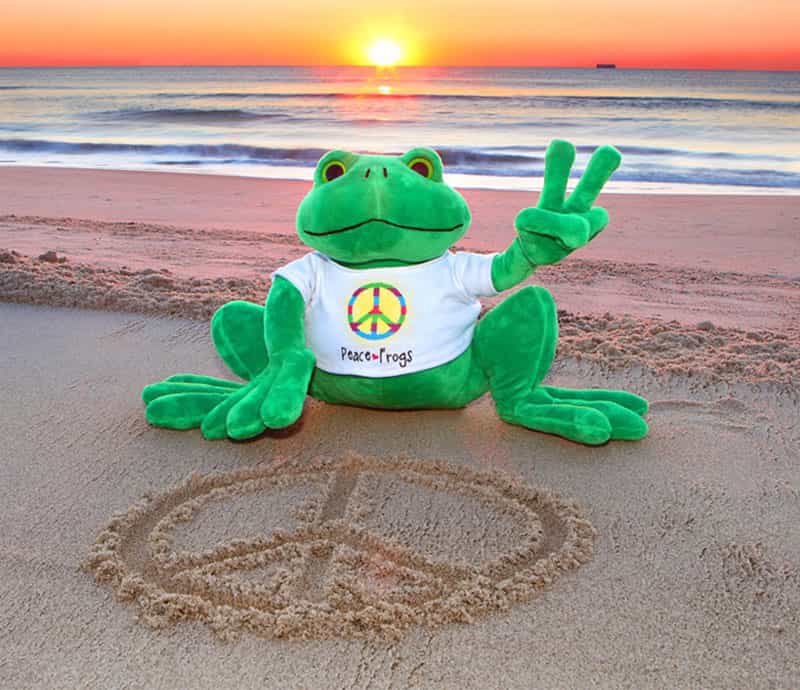 Welcome to Peace Frogs
Customers are always telling us stories about what Peace Frogs means to them: it's more than just a piece of clothing, it's an icon of hope and happiness. Peace Frogs goods are designed to help promote positive and optimistic thinking throughout the world: with a full line of kid's, men's and women's clothing ranging from tie dyed pajama pants, loungepants to t-shirts, and lifestyle products like Jeep tire covers, Tervis cups and Peace Frogs stickers. As one customer put it, "Peace Frogs is not icons or products, but really a state of mind."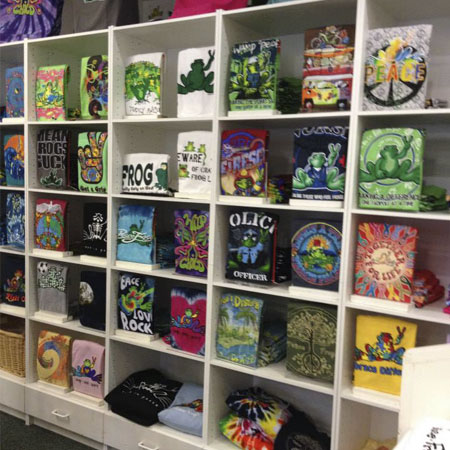 Refer a Store
If you have a store in mind that you think would be a good fit for Peace Frogs, call 1-804-695-1314 or fill out our online form.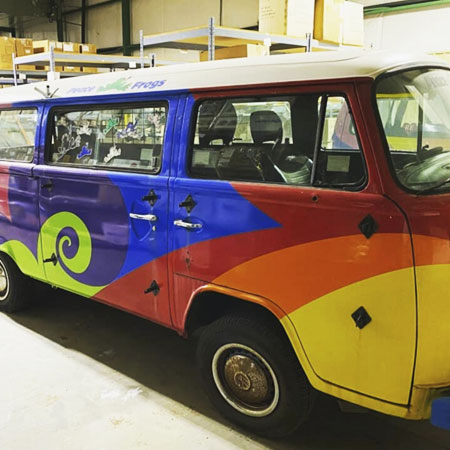 Entrepreneurs Wanted
Peace Frogs offers selected individuals the opportunity to own a Peace Frogs store or VW Van kiosk.
Learn more >